The Victorian Government is taking action to get the transition to a net zero emissions economy under way.
These actions are set out in TAKE2 – Acting now on climate change which includes information on:
Operational pledges: actions the Victorian Government is taking to reduce emissions from its own operations, through steps such as improved energy efficiency and increased use of renewable energy.
Sectoral pledges: policies and programs the Victorian Government is implementing to reduce emissions across the Victorian economy - for example, actions to achieve Victoria's renewable energy targets of 25 per cent by 2020 and 40 per cent by 2025.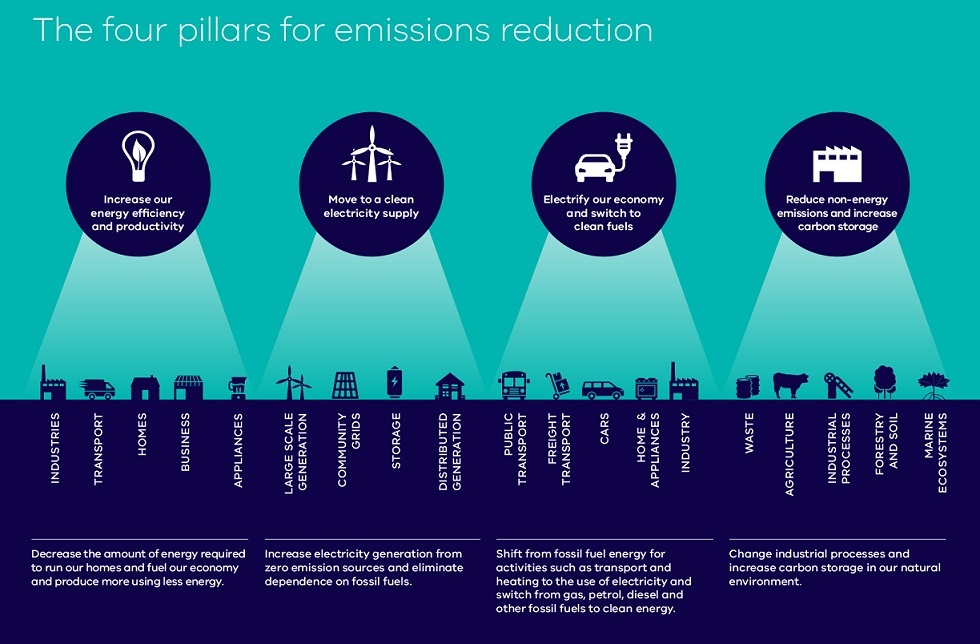 TAKE2 – Acting now on climate change also provides information on voluntary pledges being made by local governments, businesses, community groups and individuals across the State to reduce their emissions and contribute to meeting Victoria's emissions reduction targets.
Further information on the TAKE2 program is available on the TAKE2 website
The energy sector is Victoria's largest source of greenhouse gas emissions. Electricity generation alone accounts for almost half of the State's total emissions.
Information on the contribution of different sectors to greenhouse gas emissions in Victoria can be found at Australian Greenhouse Emissions Information System