The Victorian Government is taking action now to drive the transition to a net zero emissions economy.
In June 2016, the Victorian Government launched TAKE2 Victoria's climate change pledge program. TAKE2 gives individuals, businesses, local governments, education institutions and community groups an opportunity to commit to taking actions to keep the global temperature rise below 2 degrees Celsius and share their progress.
TAKE2 – Acting now on climate change (PDF, 1.4 MB) provides an overview of the commitments made by the government and outlines the three categories of pledges under TAKE2:
Operational pledges: actions that the Victorian Government is taking to reduce emissions from its own operations (e.g. buildings, motor vehicles and procurement of goods and services) through steps such as improved energy efficiency and increased use of renewable energy.
Sector pledges: policies and programs that the Victorian Government is implementing to drive emissions reductions across key sectors of the economy, including energy, transport, agriculture, waste, and land use.
Voluntary pledges: Local governments, businesses, community organisations, educational organisations and individuals and families can pledge to specific emissions reduction actions.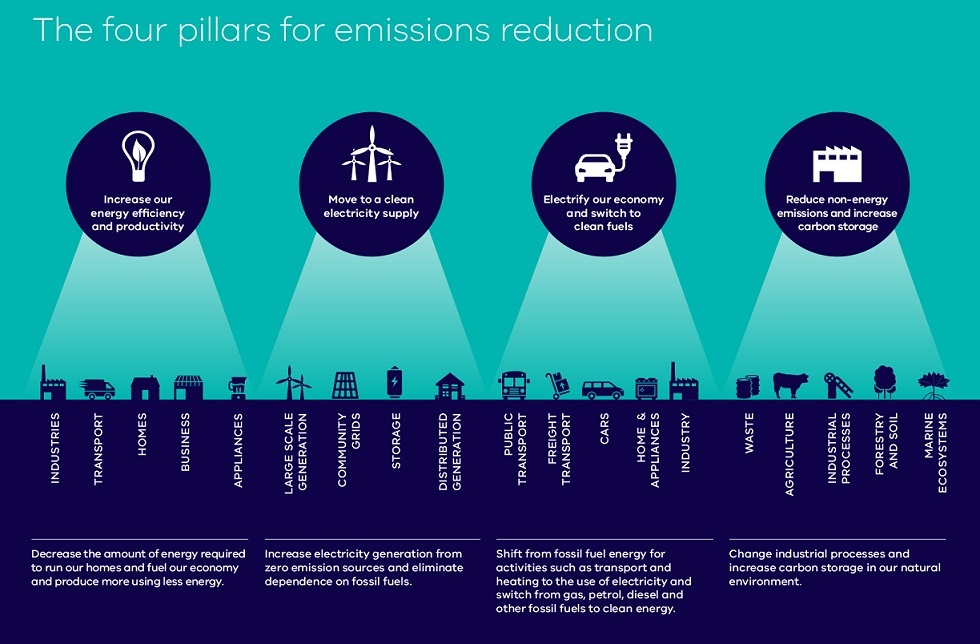 The energy sector is Victoria's largest source of greenhouse gas emissions. Electricity generation alone accounts for almost half of the State's total emissions.
Information on the contribution of different sectors to greenhouse gas emissions in Victoria is available at Australian Greenhouse Emissions Information System
Page last updated: 10/12/18