We are taking strong climate action
Victoria was one of the first jurisdictions in the world to legislate a net-zero emissions target and has set a globally ambitious target to cut emissions in half by 2030.
Victoria's emissions have been falling since 2010. By 2020, Victoria's emissions had fallen by almost 30% – far beyond our 2020 target to reduce emissions to 15-20% below 2005 levels.
Victoria's emissions reduction targets
Victoria's Climate Change Act 2017 establishes a long-term target of net-zero greenhouse gas emissions by 2050. The Act also requires 5-yearly interim emissions reduction targets to be set to keep Victoria on track to meet the state's long-term target of net-zero.
Victoria's interim target for the period 2021–2025 is for emissions to reduce 28–33% below 2005 levels by the end of 2025. The interim target for the period 2026–2030 is for emissions to reduce 50% below 2005 levels by the end of 2030.
Targets provide certainty for investors and the business community and will help create jobs in clean energy, land restoration, zero-emissions transport, and the circular economy. Victoria's 2030 target confirms our position among leading jurisdictions around the world, such as the United States and the European Union.
The process has begun to set Victoria's next target for 2035 - with a Panel established to provide independent, expert advice (see below). The 2035 target will be set in 2023.
Independent expert advice on targets
By law, the Minister for Energy, Environment and Climate Change must seek independent, expert advice to inform the setting of Victoria's interim emission reduction targets.
Independent advice on 2035 emissions reduction target
The Minister for Energy, Environment and Climate Change has appointed an independent expert panel to provide advice on an interim target for 2035, with Martijn Wilder AM as Chair and members Emma Herd and Tennant Reed.
The Panel must deliver its advice by 1 March 2023 and this advice will be tabled in the Victorian Parliament within 10 sitting days.
The Panel's advice on a 2035 emissions reduction target will be informed by the views of the public. Between 13 April and 5 June 2022, the public was encouraged to share their views on a 2035 emissions reduction target for Victoria and ideas for how to reach that target.
Almost 1,000 surveys and 100 submissions were made to Engage Victoria on the topic, with an additional 381 young people making their views heard through a survey just for youth.
The Panel's terms of reference are guided by the Climate Change Act 2017. Their advice must include options for a 2031-2035 interim target, likely pathways to net zero emissions by 2050, and ways to achieve the targets.
Martijn Wilder AM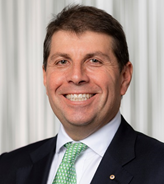 Martijn is a founding partner of Pollination, a specialist climatechange advisory and investment firm accelerating the transition to a net zero, climate resilient future. Prior to this, Martijn was the founder and for 20 years the head of the Global Climate Change practice of Baker McKenzie, focused on climate law and finance. Martijn was also formerly Chair of the Australian Renewable Energy Agency (ARENA) and a founding Director of the Clean Energy Finance Corporation. He also helped establish and later Chair the Federal Government's Low Carbon Australia finance body.
He currently holds positions as President of WWF-Australia, is a Governing Board Member of the Renewable Energy and Energy Efficiency Partnership (REEEP) and Adjunct Professor of International Climate Change Law at Australian National University. Martijn was a Cambridge Commonwealth Trust Scholar and awarded an Australian Honour (AM) for his contribution to climate change law and the environment, and was winner of the 2018 Financial Times Asia Pacific Legal Innovator of the Year.
Emma Herd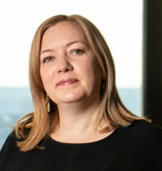 Emma is Partner in EY Climate Change and Sustainability Services. She has 20 years' experience in climate change and sustainability practice, and is a known figure in the Australian and global climate change arena having worked across industry, banking, finance, policy and advocacy.
Emma was formerly Chief Executive Officer of the Investor Group on Climate Change (IGCC) and non-executive director of the Carbon Market Institute. Emma is a member of the Queensland Climate Change Advisory Council, the Green Building Council of Australian GreenStar Advisory Committee, and the Queensland Land Restoration Fund Investment Panel. She is a regular media contributor on climate matters, and a respected voice on climate transition implications for business.
Tennant Reed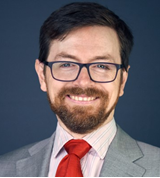 Tennant is Principal National Adviser on Public Policy at Ai Group. Tennant has been deeply involved in Australian climate and energy issues since 2008, advising Ai Group's Leaders' Group on Energy and Climate Policy, coordinating joint research and advocacy with wider energy stakeholders, facilitating the Australian Climate Roundtable and developing reports on energy prices, carbon border adjustments and business energy use. Tennant has also advised Ai Group on a range of issues related to manufacturing and innovation.
Previously, Tennant was an adviser in the Department of Prime Minister and Cabinet, working on fiscal policy, stimulus and infrastructure.
Past advice on emissions reduction targets
An independent panel, led by the Hon Greg Combet AM, advised the Minister for Energy, Environment and Climate Change on interim targets for 2025 and 2030.
Page last updated: 20/09/22